Posted by Port Plastics on Apr 25th 2023

Proper plastic selection requires the correct data for the application. In the Semiconductor Industry, as well as many other industries, chemical resistance is a critical factor in selecting the optimal resin for your application. Though it is impossible to adequately cover the entire chemical resistance in one chart, the following covers the families of reagents that commonly come in contact with the plastic part in Wet Process equipment.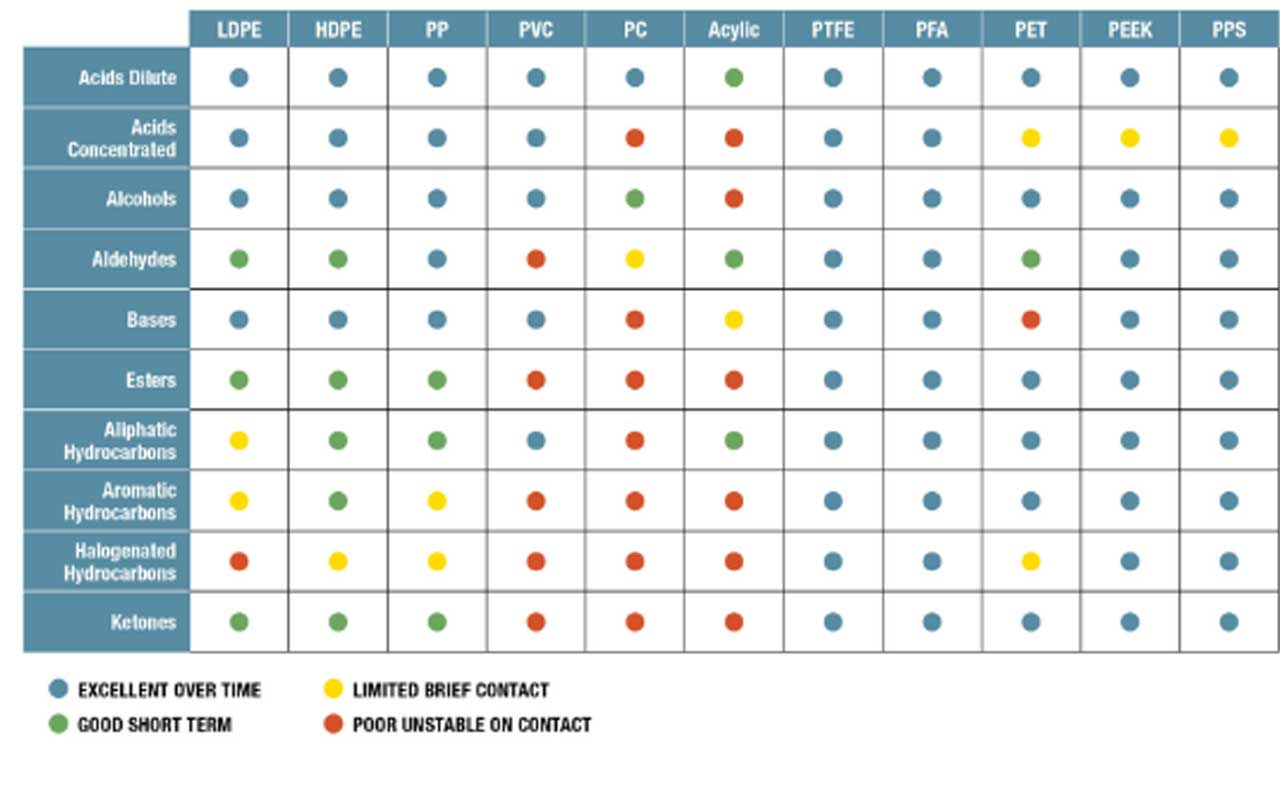 If your application has contact with a specific reagent, chances are we have data to help select potential material. Other factors in chemical resistance screening need to be taken into account, such as the temperature the application will be exposed to.
If your application needs chemical resistance advise, contact #PortPlastics for assistance in product selection. Port Plastics is the leader in high-performance plastics for the mechanical industries.
https://portplastics.com/industries-served/semiconductor/wet-process-applications/