Posted by Port Plastics on Apr 18th 2023

Once you machine an accurate socket and an ultra small array pattern you need a socket that can test over a wide temperature range while holding strict dimensional stability. What good is a perfectly machine precise hole it moves during a test. For that reason we define the polymers properties critical to achieving a stable socket or what we call Polymeric Stability.
FLEXURAL MODULUS - This property is critical as you need to hold stiffness in thin cross sections and after machining away a large portion of the material. Essentially this is a measure of the materials integrity.
CLTE - Coefficient of Linear Thermal Expansion - here you want the hole pattern that your perfectly machine not to move while you test over a wide temperature range.
FORMULA FOR COMPARING MATERIALS WHERE THE HIGHER THE VALUE THE MORE STABLE THE MATERIAL: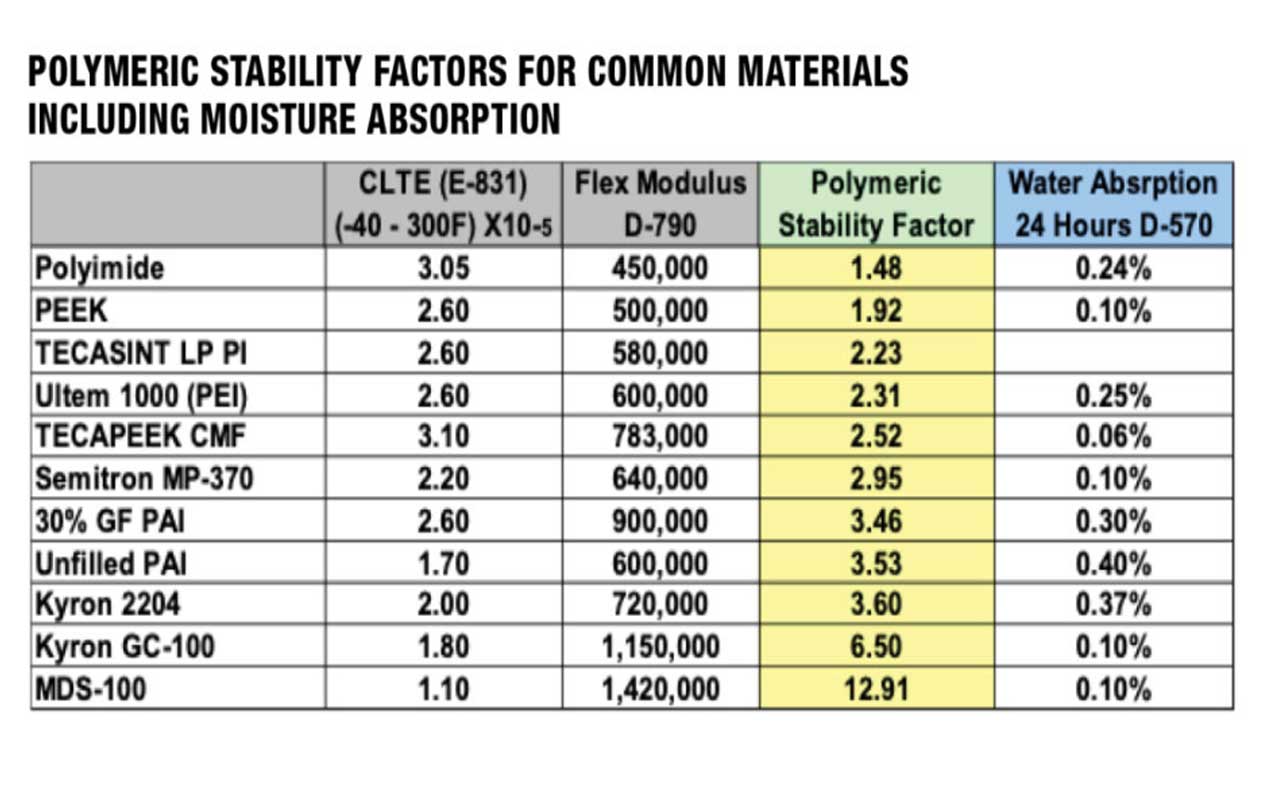 POLYMERIC STABILITY FACTORS FOR COMMON MATERIALS INCLUDING MOISTURE ABSORPTION - By combining the Micro-Machinability factors from last weeks post to the Polymeric Stability this week we are now able to characterise materials on a grid to determine what material could be optimal for you application based on hole and pitch sizes and finished dimensional stability requirements!
CONTACT YOUR LOCAL PORT PLASTICS WITH ANY QUESTIONS ABOUT SEMICONDUCTOR PLASTICS!