Posted by Port Plastics on Apr 25th 2023

So you need to machine that nice big chamber with a huge hole in the middle to a ultra tight tolerance with thin cross sections? OK, no problem, right? But then maybe using standard polypropylene adds to the challenge just a bit! After all, the more you machine away, the more Polypropylene tends to move. MCAM has developed a Polypropylene technology that is specifically designed for those challenging applications! Semitron® PP is specifically made to reduce annealing, produce a more precision part, and save you time and money! It is also designed to minimize center line porosity & foreign contamination.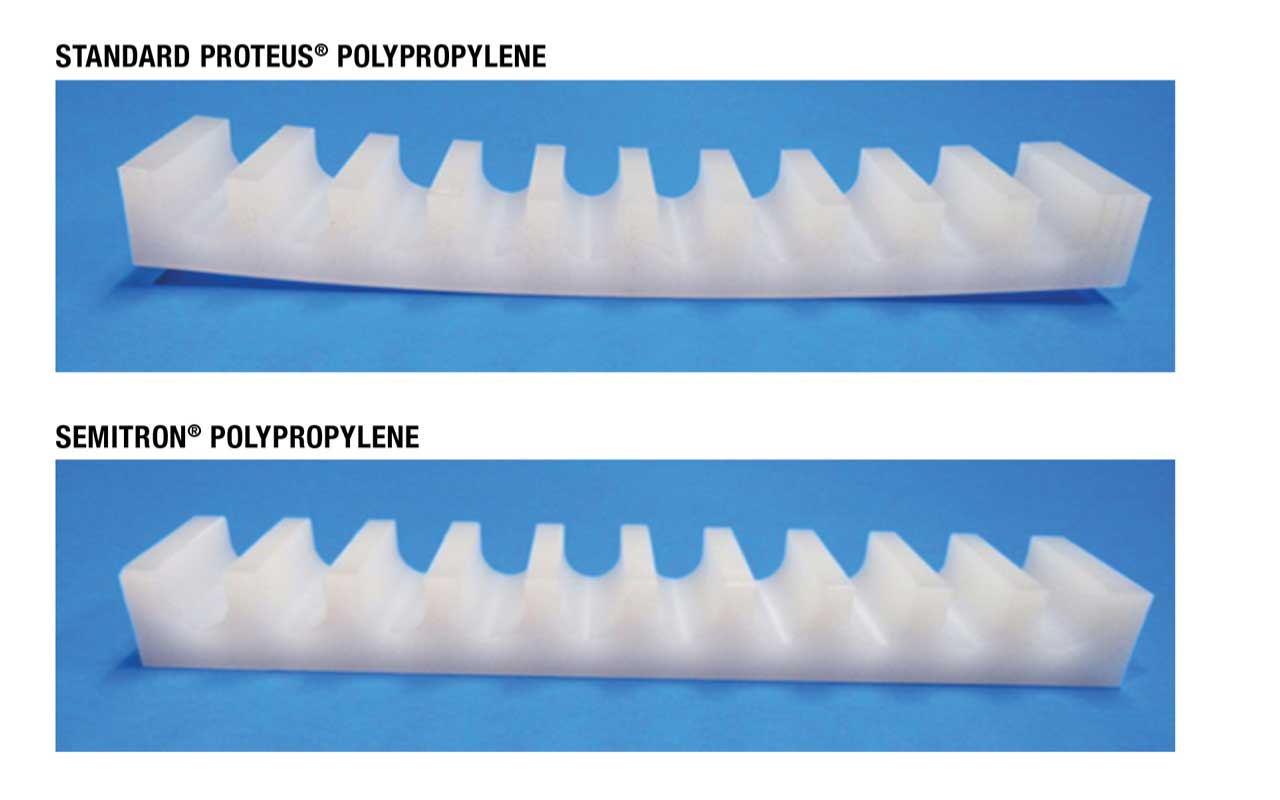 AVAILABLE RANGING FROM 2.0'' THICK UP TO 6'' THICK, THIS CUTTING EDGE POLYPRO IS THE REAL DEAL!
TO LEARN MORE ABOUT HOW SEMITRON® PP CAN TAME YOUR APPLICATION, CONTACT YOUR LOCAL PORT PLASTICS PROFESSIONAL