Posted by Port Plastics on Apr 25th 2023

Is the PET raw material used in Semiconductor Process Tools the same as the PET bottle at the grocery store? The short answer is yes, the basic building block is the same, but the rheology of the polymer differs.
There are critical differences between that PET beer glass at the tailgate party and the close tolerance, ultra machined product used in critical applications within the semiconductor processing chamber. Let's explore what makes an engineering plastic version of PET unique.
PET, aka Polyethylene Terephthalate, is a polymer commonly known as Polyester. In fact, the original name for PET was PET-P, the dash P standing for Polyester. Usage ranges from fibers for clothing, film for food & beverage containers, and engineering resins for machined parts for various industries such as Food Processing and Semicon. What makes PET unique is its slow rate of crystallization.
You can essentially control this material to be either an amorphous material (clear) with less physical properties to a semi-crystalline material (often translucent) with superior physical properties. The common method to determine the degree of crystallization is Intrinsic Viscosity. IV essentially measures the molecular weight of the polymer.
Common PET ranges are as follows:
Textile fibers – 0.40 – 0.70
Film – 0.60 – 0.70
Bottles – 0.70-0.78
Engineering plastics for machining – 1.0 - 2.0
So, what makes PET a machinable engineering-grade is the level of semi crystallization. The slower crystallization process results in phases of amorphous material and the crystallites that scatter light, producing an translucent white material. The more crystallites, the higher the viscosity and the higher the resulting physical properties. Critical in processing PET is moisture control.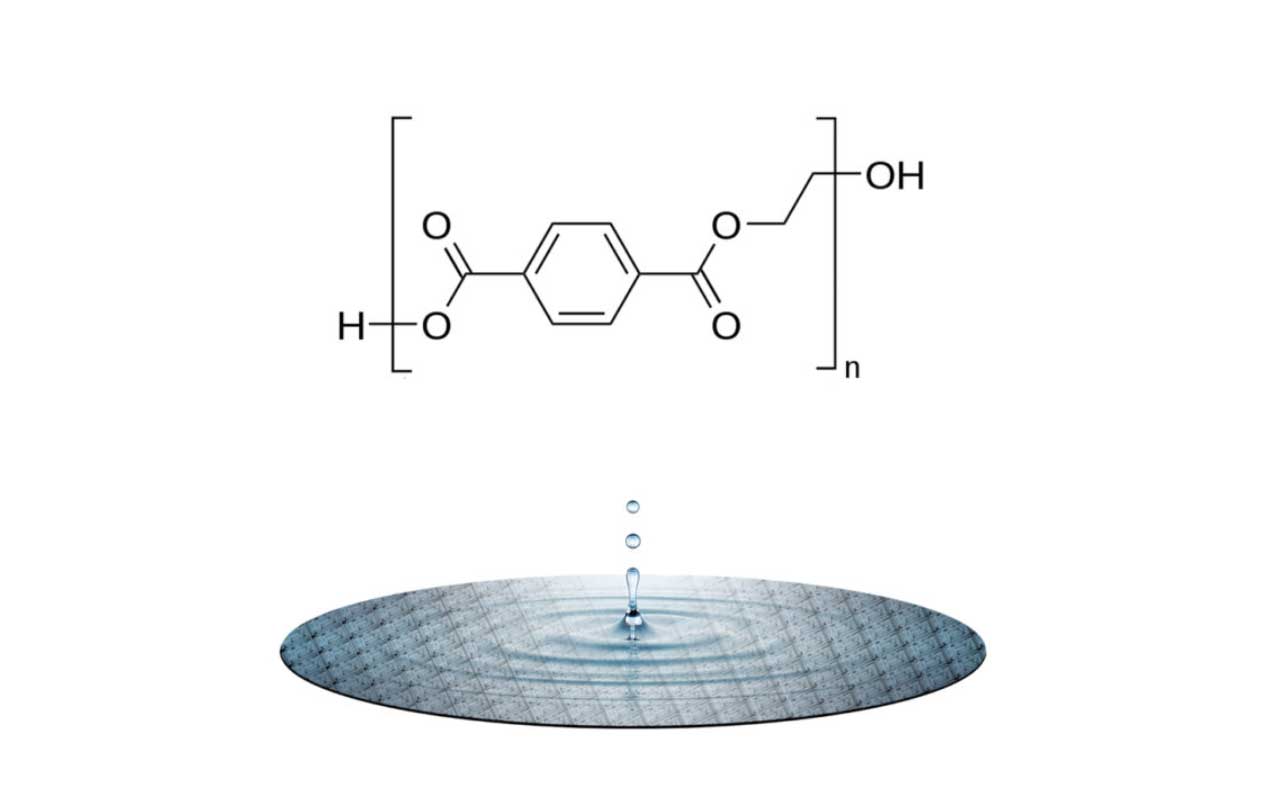 PET is hygroscopic; thus, it acts like a sponge. The hydrolysis of the resin results under heat as the molten material is processed, resulting in broken polymer chains and a PET with lower physical properties and brittle.
Thus, the same PET resin with the same IV can produce a different PET in terms of physical properties simply thru variation in processing. Proper drying is critical in processing PET.
When processed correctly, the resulting PET will offer:
High purity
Very good chemical resistance
Excellent machinability
Good wear properties
PORT PLASTICS IS THE LEADER IN PROVIDING PET SHAPES TO THE SEMICONDUCTOR INDUSTRY! CONTACT YOUR LOCAL PORT PLASTICS SALES OFFICE FOR ALL YOUR MACHINABLE PET NEEDS.