Posted by Port Plastics on Apr 19th 2023

Plastic materials have long been used to manage the flow of current in applications. Given that plastics are natural insulators in their raw resin form, a plastic that conducts electric current is on the opposite of the ESD spectrum. Conductive plastics are defined by a surface resistivity in the 102 to 104OMEGA SYMBOL/sq. and have electric current decay rates measured in nanoseconds! Additive technology has to be such that the properties of the product are achieved while the machinability of the plastic is maintained.
The plastic as such also needs to maintain its conductive properties consistently throughout the plastic shape. Conductive plastics are available in a variety of raw resins which can be tailored to the applications thermal and physical property needs. Conductive plastics are also available in a variety of technologies to acheive conductivity such as graphite filled, carbon fiber filled, and CNT or carbon nanot tube filled. All of these variations have a profound effect on the performance of the finished thermoplastic.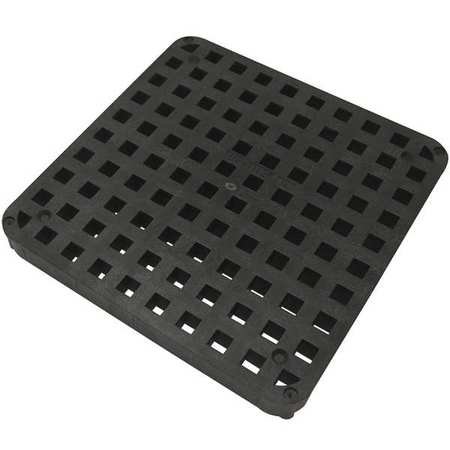 COMMON CONDUCTIVE ENGINEERING THERMOPLASTICS IN TERM OF RESIN TECHNOLOGIES
PEEK - with an HDT of nearly 520°F, PEEK conductive products are the top of the food chain. Available in carbon fiber filled or CNT versions, these high performance confuctors pack a punch
PEI - with an HDT of 410°F PEI conductive products delvier huge performance for cost ratio. This amorphous familt of products are high on streignth if a high level of chemical resistance is not required
POM - with an HDT of 225°F this standard of the industry offers the lowest cost for value to the market
PA6 - recording an HDT of 210°F Nylon offers unique toughness and is available in traditional carbon fiber filled
PVDF - delivering an HDT of 235°F with chemical resistance & flame resistance, this fluoropolymer solution maybe exactly what you need for your semiconductor application
PP - with an HDT of 212°F this carbon fiber filled conductive flame resistance polypro is perfect for room temperature flame resistant applications
SELECTING THE OPTIMUM CONDUCTIVE THERMOPLASTIC FOR YOUR APPLICATION IS CRTICIAL AND WE ARE HERE TO ASSIST, CONTACT YOUR LOCAL PORT PLASTICS SALES REPRESENTATIVE OR CONTACT US AT PORTPLASTICS.COM/ESD