Posted by Port Plastics on Apr 21st 2023

Semiconductor growth from 2016 to 2021 grew at a CAGR of 11%. That's pretty amazing when you consider that increasing capacity requires increasing fab space, process tools, etc.
It's unsustainable at that rate; however, the Semiconductor devise sales over the next five years, including 2022, are expected to grow at a very healthy 7.1%. In fact, the market is expected to grow to $808.5B in 2030, which is stunning when you consider the market size was $430 Billion in 2021.
To keep up with the capacity expansion, 19 high-volume IC chip fabs began construction in 2019, and an additional ten is breaking ground in 2022. Twenty-two of the new fabs will be 300mm high volume chip manufacturing, while the remaining seven fabs will range from 100-150 to 200mm fabs.
According to SEMI, the 29 fabs will have the capacity to produce 29 million wafers per month. Spending alone to fill these fabs with equipment will surpass $140 Billion.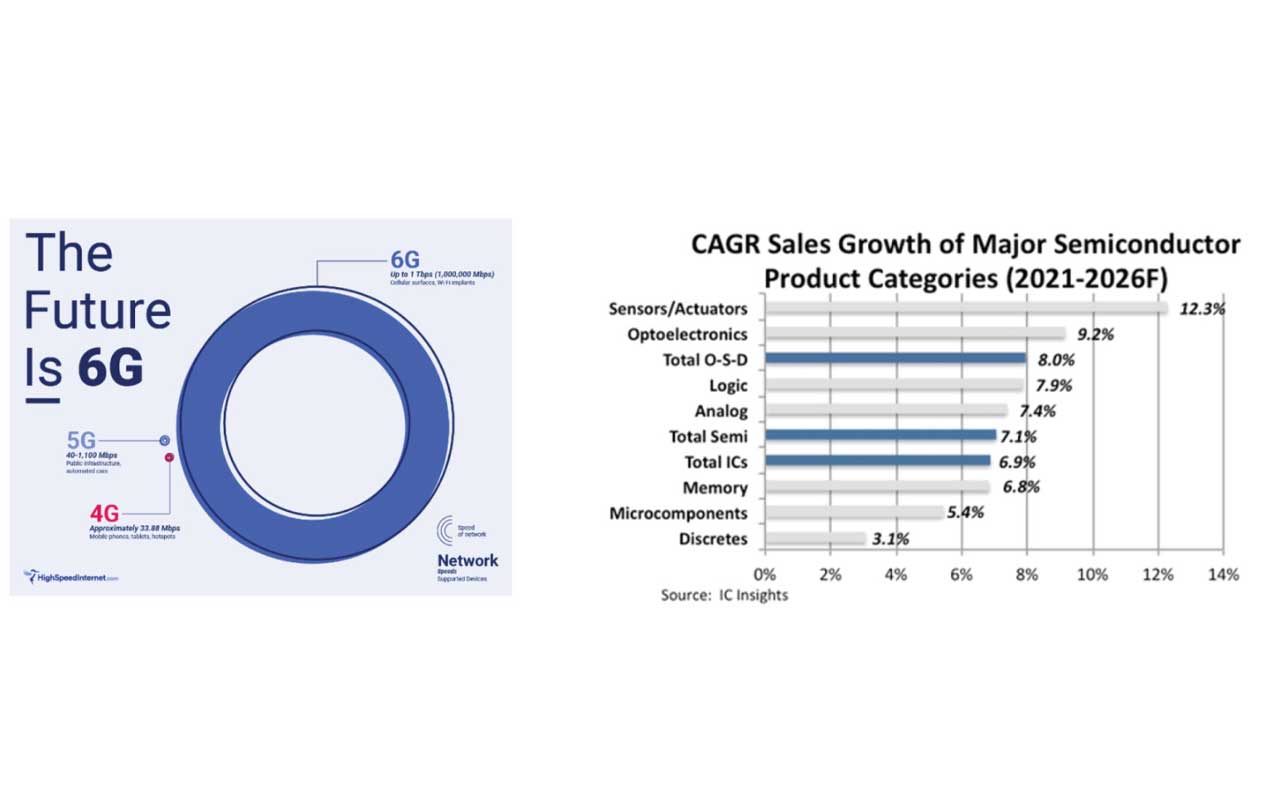 So what industries are driving this growth?
What makes the Semiconductor market so healthy is that multiple industries drive the demand growth. The implementation of 5G technology has generated demand for chip replacement; however, the world will not stop there.
Using even higher frequency radio bands, 6G will be the next major breakthrough that will give networks much faster speeds, allowing technologies such as automated cars. 6G is expected to be introduced in about 2030. IC-driven Sensors will increase substantially as wearables become more and more mainstream.
Optoelectronics will see strong growth as these are semiconductors that convert light to energy and energy to light. Solar cells are a perfect example of optoelectronics. The IoT (internet of things) and AI (artificial intelligence) will drive additional growth thru emerging industries.
Certainly, the Semiconductor market has a very bright future; it is an enabling technology that has no end to the value it delivers.
PORT PLASTICS IS YOUR SEMICONDUCTOR PLASTICS EXPERT, WE PLAY A CRITICAL ROLE IN SERVICING OUR UNIQUE SPACE IN THIS GROWING INDUSTRY! PORTPLASTICS.COM