Posted by Port Plastics on Apr 21st 2023

Wet Process components have several requirements in common in terms of mechanical properties required, dimensional stability requirements, chemical resistance required and low outgassing.
That said, one property that is not always needed in wet process tools is elevated thermal performance. One potential candidate for cost reduction in wet process applications that use PEEK is semiconductor grade PPS.
Don't get me wrong, PEEK is a fantastic choice for excellent chemical performance and mechanical properties, but you pay for the thermal properties of PEEK. In some select components PPS could bring value. Below are some comparisons for PEEK vs Semiconductor Grade PPS: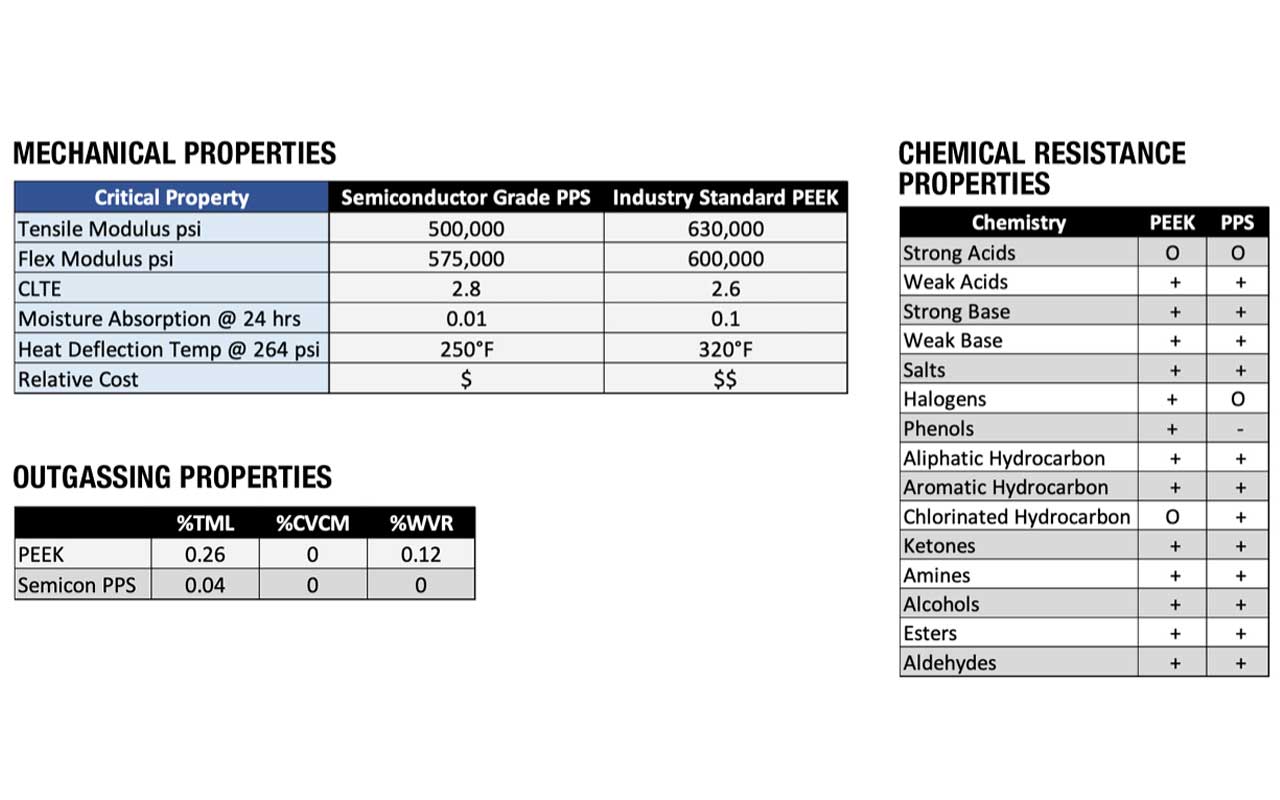 When selecting or buying materials for Wet Process Tool components, it helps to have a partner
that understands both plastics and the Semiconductor market! Contact your local Port Plastics sales office for any questions regarding material selection!